Taj Mahal Tour by Gatimaan Express Train
Explore Taj Mahal reaching the city by luxurious train trip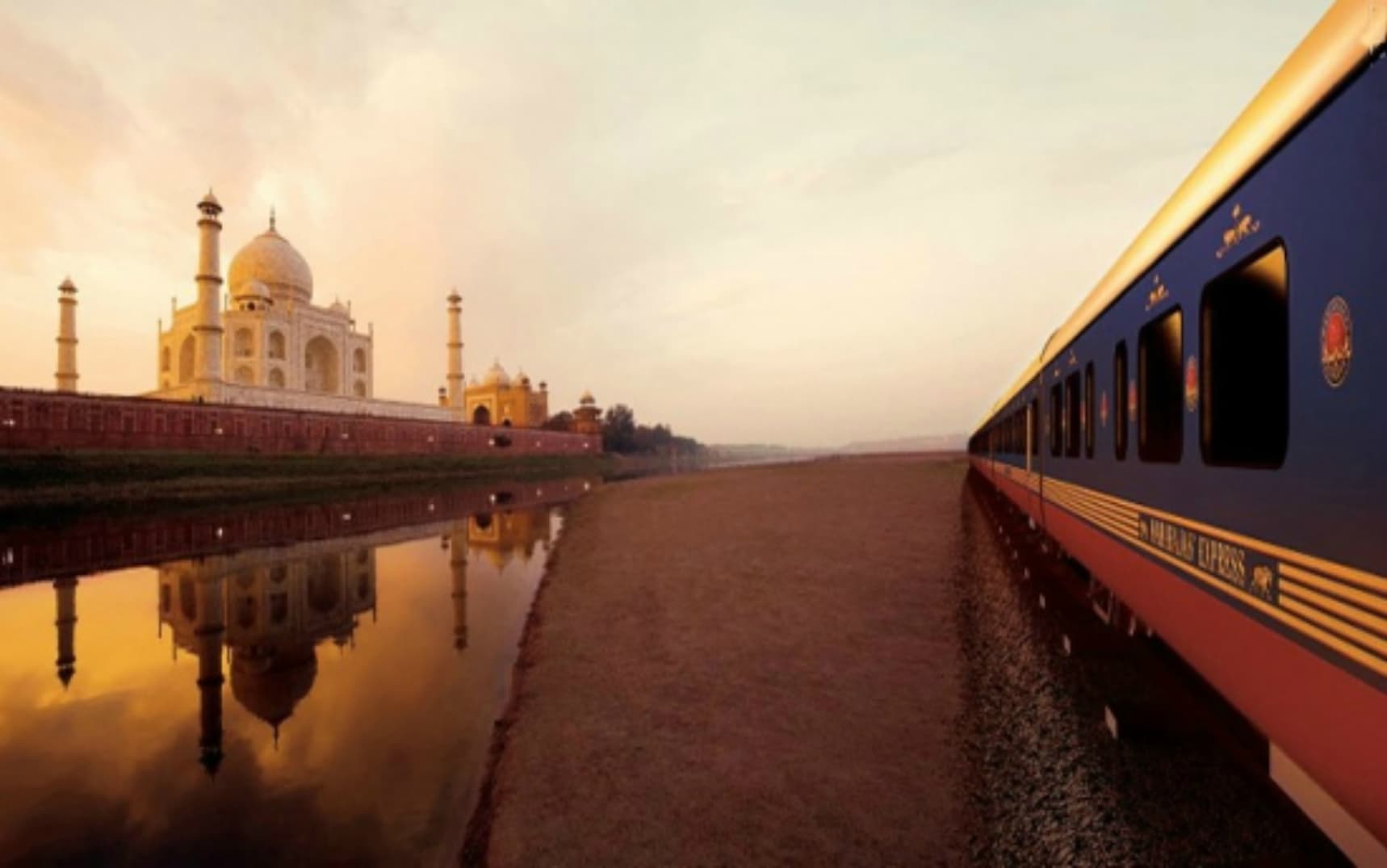 Book Now
From
USD 130*
per person
1 Day
Monuments Covered :
Taj Mahal, Agra Fort & Etimad-Ud-Daulah (Baby Taj)
Enjoy Private Taj Mahal Day Tour by Train from Delhi by super-fast luxury train – Gatimaan Express. In this tour, you will cover the Taj Mahal, Agra Fort and Etimad-Ud-Daulah(Baby Taj). Experience sightseeing in private air conditioned car and also explore the rich flavours of Agra in your lunch at Multi-Cuisine Air Conditioned restaurant and return back on same day by fastest luxury train – Gatimaan Express in 90 minutes. This is all inclusive tour containing AC train tickets, breakfast, lunch, dinner, entrance ticket for all monument, AC car for sightseeing and guide services.
Detailed Itinerary
9:50 A.M – (Visit Taj Mahal)
You will reach Agra railway station(Agra Cantt),meet your guide and driver at the Agra Cantt railway station, looking for the sign (placard) with your name at exit. Begin your private tour in an air conditioned car, accompanied by your guide, and visit the Taj Mahal. It was commissioned in 1632 by the 5th Mughal Emperor Shah Jahan to house the tomb of his favorite wife Mumtaz Mahal. The expected length of visit is 1.5 Hours.
12:30 PM – (Visit Agra Fort)
You will explore the heart of the Mughal Empire, Agra Fort. This building itself gives you the view of the glorious reign of the Mughals. Built by Emperor Akbar in 1566, the rusty and majestic red-sandstone fort of Agra stands on the banks of the river Yamuna. You will feel as if you are stepping back into history within this walled palatial city. The expected length of visit is 60 Minutes.
2:00 PM – (Lunch)
After visiting Agra Fort you will enjoy lunch in a restaurant providing you different flours of Agra City. Here you can get all the delicious flavors of the food delicacies of the Agra.
3:00 PM – (Visit sunset view of Taj Mahal – Mehtabh Bagh)
After having lunch, you will visit the Mehtab Bagh. Enjoy the sunset view of Taj Mahal and beautiful reflection of Taj Mahal on Yamuna River. If you love photography, Mehtab Bagh is the best site to capture Taj Mahal in your cameras.
5:00 PM – (Drive to Delhi)
The driver will take you to Agra railway station to board the train for returning back to Delhi. The train will depart from Agra Station at 5:50 PM. Sit back and relax on the way back.
7:00 PM – (Drop at Airport / Hotel)
Train will reach Delhi, your driver will receive you from New Delhi railway station and drop-off you back to your hotel, or at international airport if you need to catch a flight.
Train Details:
1. Train for Delhi to Agra-12050 Gatimaan Express, arriving at Agra Cantt Station (AGC) on platform no. 6 at 9 AM. Breakfast will be served on the train.
2. Train for Agra to Delhi-12049 Gatimaan Express, arriving at Nizamuddin Railway Station (NZM) on platform no. 5 at 07:30 PM. Dinner will be served on the train.
Tour Cost
Details

Package Cost (in USD per person)

No. of Persons
1 Adult
2 Adults
3 Adults
4 Adults or More
Price (USD)
$ 200
$ 160
$ 140
$ 130
Tour Cost includes
Pick and Drop off Assistance.
Round trip Air Conditioned Train Coach Fare
Sightseeing by Private Air Conditioned Car in the destination city (Agra).
Entrance Tickets of all Monuments.
Lunch at luxury restaurant.
Breakfast and Dinner will be served in train.
Live Tour Guide Service.
All taxes.
Tour Cost Doesn't includes
Any Tips / Gratuities to guide and driver.
Any Alcoholic / Hard Drinks served during lunch.
Note: Taj Mahal Remain Closed on Friday